Thanks to the many wonderful restaurants, cafes and delis in Clapham Junction – which have quickly adapted their businesses to embrace new takeaway and delivery options – we're still able to enjoy our favourite flavours and delicious dishes from around the world, making life in lockdown a little easier for us all.

Following on from our last food blog – Delivering to Your Doorstep – join us as we take a virtual stroll around your local neighbourhood, dropping in on a selection of cuisines from a little Latin flavour and Mediterranean meze, to a touch of spice and hearty soul food. So, while you may have to stay at home a little longer, these are just a few more of the mouth-watering specialities which will help transport you to another world…
ITALIAN
At Taverna Trastevere on St John's Hill you're invited to eat as if you were at home in Rome. This local Italian restaurant is better known for its love of carbonara and perfecting the Cacio e Pepe but, as the world has changed in recent weeks, so have they. The newly launched Trastevere Grocery & Deli store is now open, along with an adapted takeaway menu. Buon appetito!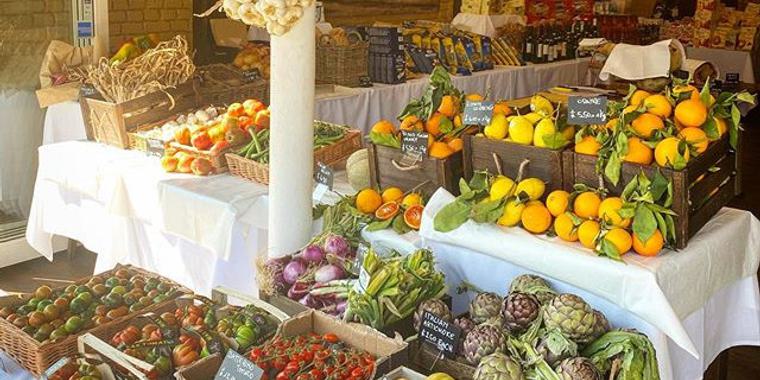 Image credit: Taverna Trastevere
Our friends at Macellaio RC on Northcote Road have teamed up with Bravo to deliver their signature Fassano Piemontese prime cuts to your door – a truly sensorial taste experience for meat lovers! During lockdown, this local gem has opened a deli section offering delicious larder fillers with pasta, sauces, cheese and biscuits, plus an impressive range of fresh fruits, vegetables and salad.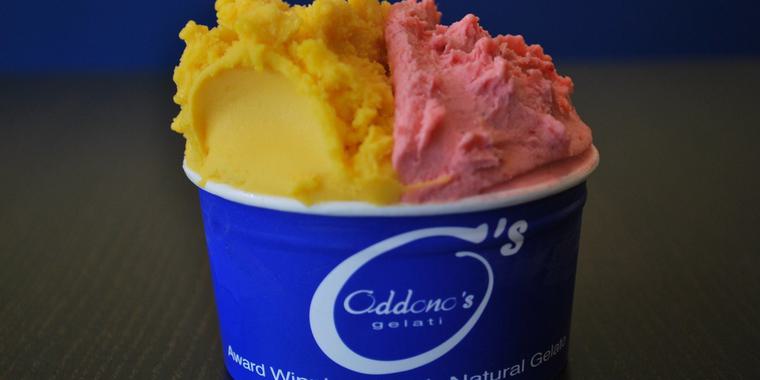 Image credit: Oddono's Gelati Italiani
Along the road, Oddono's Gelati Italiani is in the business of making exceptional ice cream so you can indulge in award-winning, fresh, natural gelato to take away, or have it delivered to your doorstep by Uber Eats. Either way, don't miss out on a chance to sample their chocolate, nocciola bacio or pistachio bestselling flavours!
SPANISH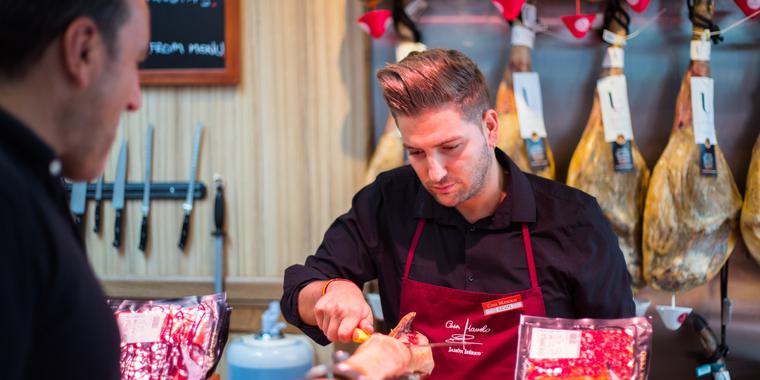 Casa Manolo on St John's Road is the go-to-deli for Spanish cured meats, Manchego cheese, artisan breadsticks, traditional Spanish wines and plenty more Iberian delights. Choose to pop in and takeaway or have their delicious delicacies delivered directly to your door. And, if you're looking for an utterly amazing gift to send to a friend or loved one during this time of lockdown, a Casa Manolo Hamper will definitely tick the box.

THAI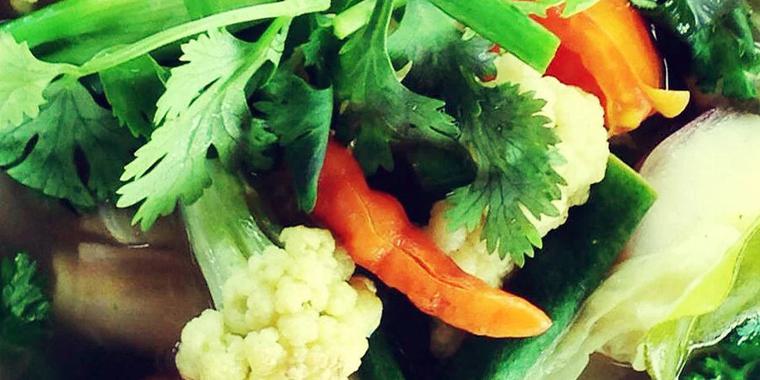 Image credit: Thai Garden
Open for over a two decades, the family-run Thai Garden is a local favourite in Battersea Rise and beyond, with a tantalising Thai menu to tickle your taste buds. Available to take away or through Deliveroo, enjoy their exceptional appetisers – scrumptious knom pang goong (minced prawns & pork on sesame seed adorned toast), the tender see krong moo (sweet & sour sauce finished spare ribs), and the delectable popia (clear noodle, carrot and cabbage stuffed spring rolls fried until golden). And that's just for starters!
Kaosarn on St John's Hill is another hugely popular, award-winning restaurant with authentic Thai dishes available to order on both Deliveroo and Uber Eats. According to Where Chefs Eat, "You can get the best marinated chicken with sticky rice and papaya salad south of the river".
INDIAN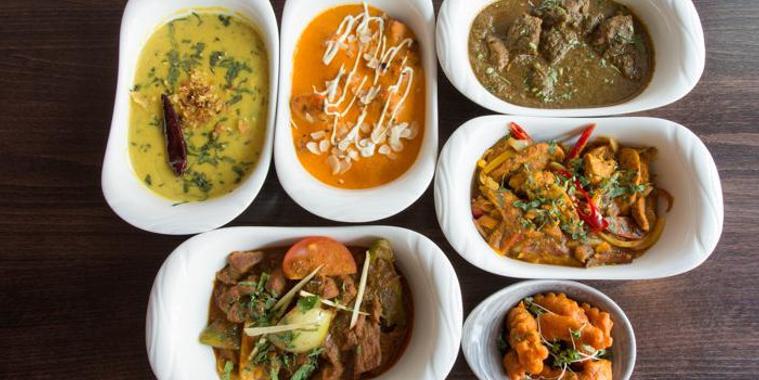 Image credit: Indian Moment
Indian Moment – based on Battersea Rise – continues to offer delicious Indian delicacies to the people of Clapham Junction with both takeaway and delivery options. Their 'Dine-In' menu utilises the perfect choice of spices and local produce to create simple curries, sumptuous Thali's and tandoori tastes. For an adventurous show bite, we highly recommend the Spring Chicken Lavabdar or the Jumbo King Prawn Chot Pota!
Meanwhile, Panahar Indian on Lavender Hill will add a little Indian spice to your takeaway with authentic and imaginative fusion dishes. Known for their clay oven delights you could be devouring Chargrilled Chicken Tikka, BBQ Lamb Shashlik or sharing a Tandoori Mixed Platter in the comfort of your own home. With a new online ordering system launching soon it's simply a case of click and collect.
GREEK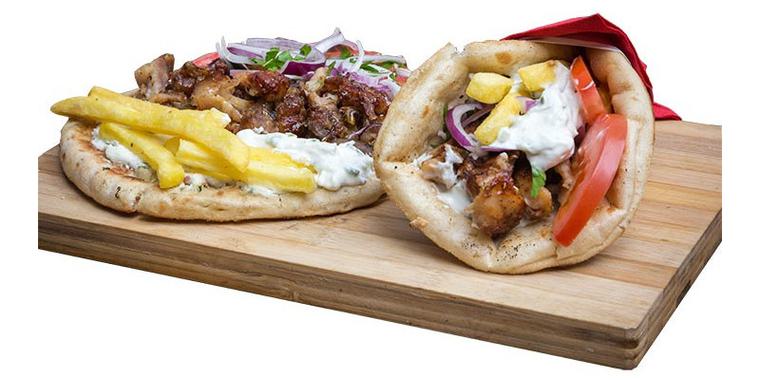 Image credit: Opa Opa
Transport yourself to the Mediterranean with a delivery from Opa Opa! Their signature dish is Greek souvlaki – redefined – wrapped in a fluffy pitta and drizzled with delightful dips. Or, keep it traditional with familiar favourites, from moussaka and stifado to lamb kleftiko. For a lighter option, sample the tzatziki, houmous, feta filo and haloumi bites – just some of the amazing meze treats available to order through Uber Eats and Just Eat.
BRITISH
Sometimes we just need a little comfort food to feed the soul and hearty British grub is the order of the day.
Head over to Happy Valley on St John's Hill to get your fix of fish and chips with a splash of salt and vinegar or indulge in a sneaky saveloy with chips and a side of curry sauce!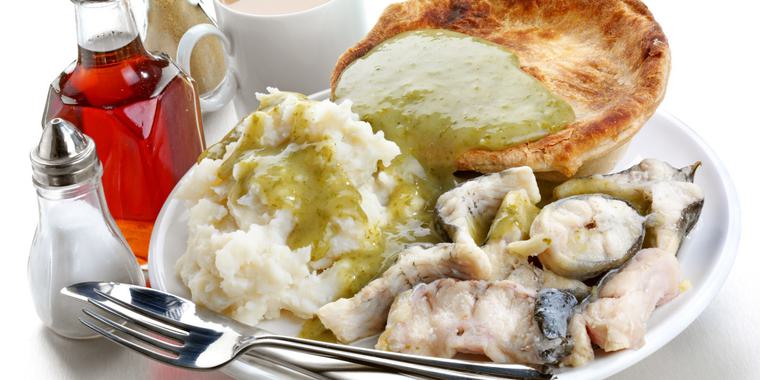 For traditional cockney comfort, try The Golden Pie on Lavender Hill and devour their Pie Mash Liquor with its signature savoury parsley sauce. If you're feeling particularly adventurous, why not throw in a side of eels?! With pies that are sure to tempt any beef-loving pie connoisseur, you'll love their free-range beef fillings, organic produce and freshly made crispy pastries. Available to order through Deliveroo before 4pm.

Finally, Meat Liquor on Northcote Road are creating the best of British with 100% beef – sourced from the Scottish Highlands – to create beautiful burgers in buns. You can order their delectable diner delights to take away or have them delivered by Uber Eats.
To discover more flavours of the world at The Junction, and for the full list of eateries which are creating your food heaven, visit our blog pages, Open Businesses in Clapham Junction and Delivering to Your Doorstep. Enjoy!