Our beloved Battersea Arts Centre is taking part in a brilliant new project – Custodians for Covid – led by photographer Joanna Vestey.
At a time when so many theatres are empty across the capital, Joanna's concept was to present a gallery of 20 empty theatre auditoria across London, and a sole figure within the rows of seats, who is nominated by each theatre as a custodian.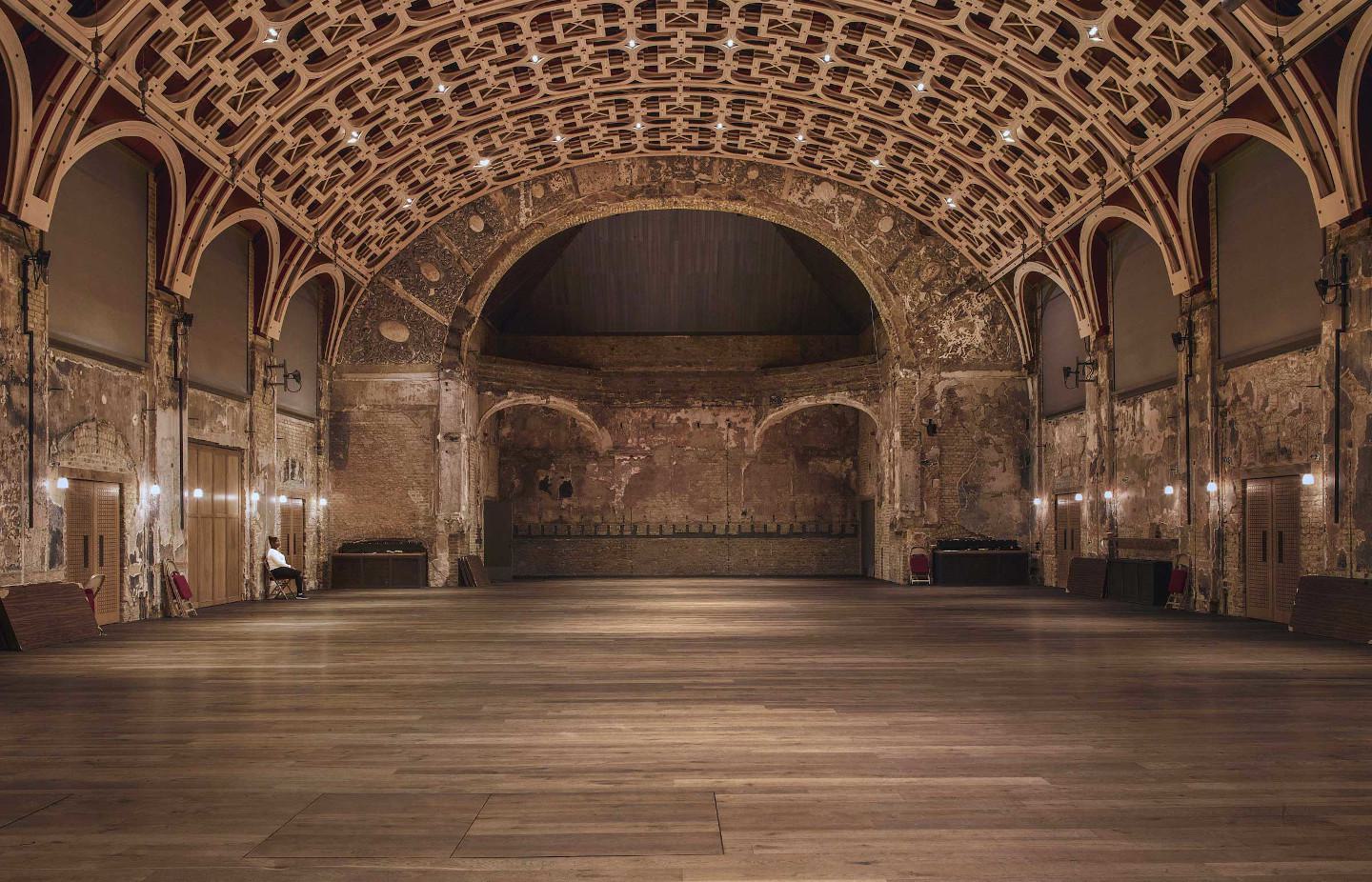 BAC have chosen their own wonderful Duty Manager, Maureen 'Mo' Martin, the BAC's longest serving member of staff and, in many ways, the kindly soul of this magical building. She is a core part of BAC's unique welcome and has seen the BAC through fires, floods, and now Covid-19 and closure.
We are thrilled that BAC is part of this project alongside the Royal Opera House, Roundhouse and others, which has seen incredible engagement. It has been featured on ITV News, Radio 4, BBC World, the Observer, and the Telegraph.
The photos are available to buy – there are 250 limited edition prints and each 50x60cm print costs £200, inclusive of printing and postage. The photographer has larger print sizes and is also selling the collection together on request. The campaign will run until the end of August (currently the total sits at £80,000 across the participating theatres!), so the BAC is promoting it as far and wide as possible.
Understandably, now is an incredibly uncertain time for many people and businesses – however, on behalf of the BAC, we just wanted to publicise this worthy project as we know some of you may want to keep a little piece of BAC history for the future.
You'll find full details on the project here.