A good, wholesome home cooked meal always evokes feelings of comfort – an instant cure to lifting spirits and triggering those warm and fuzzy feelings inside.

Now that we are adjusting to 'dining out' from home, it's a great opportunity to bring friends and family together, albeit virtually.
So, during these unsettling times, take a little comfort with a chance to cook and enjoy meals together – through the powers of video apps such as WhatsApp and Zoom, share the love, stay safe and stay connected.
Here are just a handful of heart-warming recipes and, thanks to the amazing staff who are working hard behind the scenes, you'll be able to source many ingredients from these local grocery stores…
BREAKFAST
The Source Bulk Foods, Battersea Rise
This is a quick and healthy breakfast recipe from the marvellous Venetia Falconer. It's vegan, gluten free, super healthy and perfectly delicious. A great 'pick me up' to kick off the day.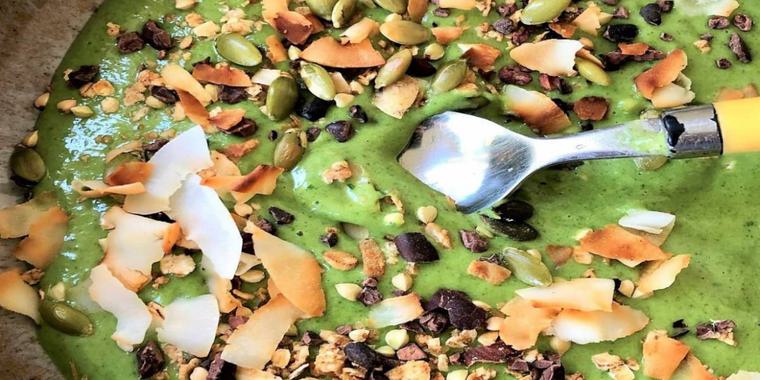 Image credit: The Source Bulk Foods
Ingredients
1 ripe peeled, chopped and frozen banana
A couple of pieces of chopped cucumber
1 handful of spinach
2 scoops of Form Nutrition vegan vanilla protein (from The Source)
1 tbsp The Source peanut butter
A good pinch of salt
Toppings
toasted coconut flakes
toasted pumpkin seeds
cacao nibs
Method: Visit their website here.
LUNCH
Wholefoods Market UK, Lavender Hill
Antipasto plates are simply colourful offerings of marinated vegetables – think artichoke hearts, roasted red peppers or pickled garlic, salty olives, rustic artisan breads, natural deli meats, small bites of seafood delicacies and rich cheeses – a lunchtime smorgasbord.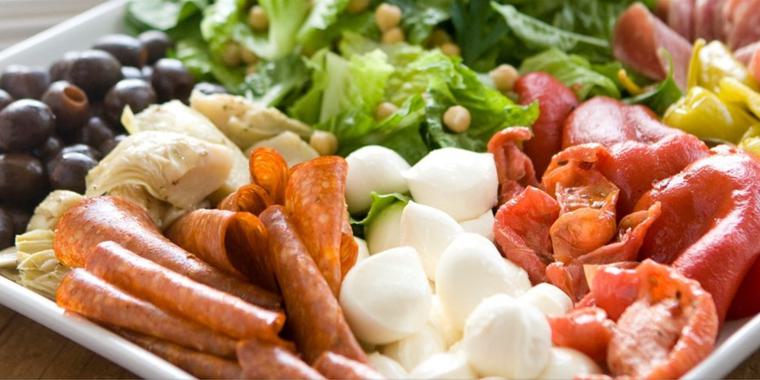 Image credit: Wholefoods Market UK
Ingredients (a selection of antipasto plates)
Thinly sliced Genoa salami and Pecorino Romano cheese served with crusty bread
Shaved prosciutto with chunks of fresh cantaloupe and a bowl of mixed roasted nuts
Toasted focaccia bread with sardines and sweet onions
Olives, capers, sweet pickles and natural pepperoni or smoked peppered turkey breast
Roasted almonds, walnuts and pine nuts served with dried and fresh figs in season
Homemade garlic bread served with tomato relish and cold shrimp
Grilled deli vegetables with marinated fresh mozzarella
Method: Visit their Facebook page here for simple plates and advanced antipasto tips.
DINNER
M&S Food, Clapham Junction
Feed a family of four for £12 with this mouth-watering risotto recipe, all of which can be sourced from your local M&S. A flexible recipe where you can swap the asparagus for frozen peas or spinach, if you prefer.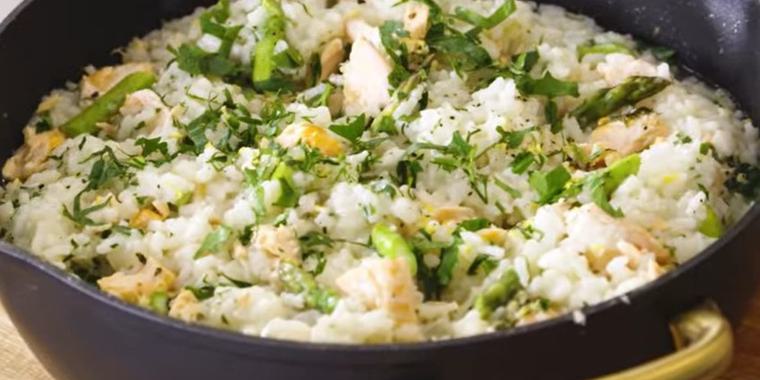 Image credit: M&S Food
Ingredients
A pack of M&S Salmon Fillets with Lemon & Black Pepper Butter
1 onion (diced)
400g risotto rice
180g asparagus, chopped into 2cm chunks
4 garlic cloves, grated
125ml white wine
2 vegetable stock cubes, making 1.5 litres of stock
70g parmesan, grated (optional)
40g flat leaf parsley
1 lemon, zested and juiced
Method: Watch Chris Barber demonstrate how to pull this recipe together in the 'Cook with M&S' video here.
DESSERT
Bayley & Sage, Northcote Road
With Easter weekend fast approaching, create a little chocolate egg surprise with this after dinner sweet treat. Thankfully, not just for kids!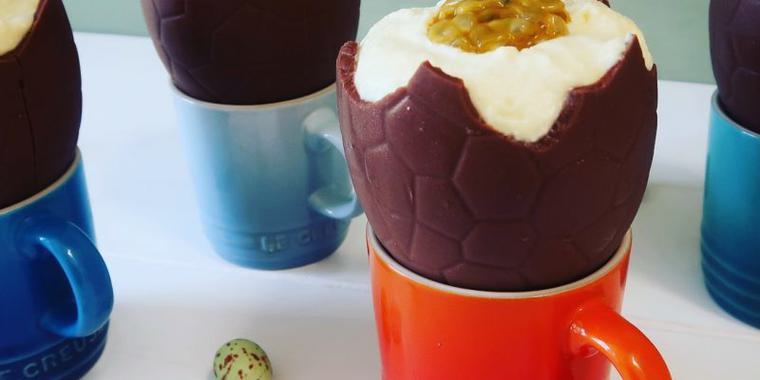 Image credit: Bayley & Sage
Ingredients
125ml fresh passion fruit
150g white chocolate
3 eggs, yolk and whites separated
50g caster sugar
300ml double cream
6 medium Easter eggs or serving glasses
3 passion fruit, to decorate
Method: Find out how to make the Bayley & Sage sweet Easter delights here.
CHEESE PLATE
Hamish Johnston, Northcote Road
To top off the evening, indulge in a fine selection of cheeses from our friends at Hamish Johnston. The perfect way to end the night, accompanied by a glass (or two) of red wine!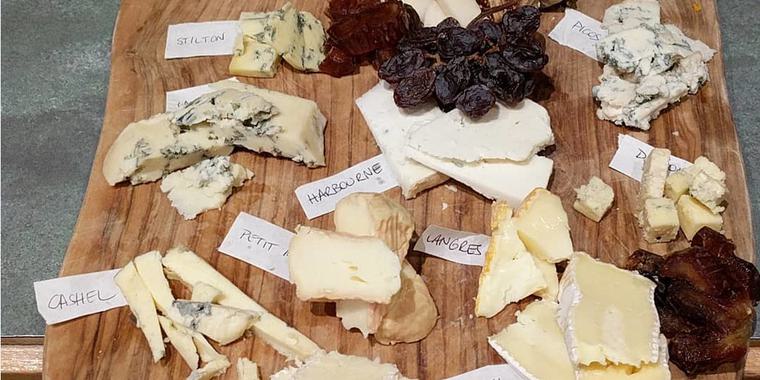 Image credit: Hamish Johnston
Visit their website to view the full selection.
For more great recipes and cooking tips, keep an eye on our social media channels where we'll continue to share tweets and Instagram posts from our local Clapham Junction businesses. In the meantime, enjoy dining out at home!
Additional Grocery Stores
Co-op | Waitrose | Sainsbury's | Londis | Junction Food & Wine | Hetu | Marks & Spencer | Tesco Express
Please note, store opening times are currently subject to change and we recommend that you contact them directly before visiting.
Hero Banner Image credit: Wholefoods Market UK