Yep! Valentine's Day is all about whispering sweet nothings into your lover's ear, chocolate hearts, rosebuds and heart emojis!

But let's face it, we all deserve a little love right now. Last year was tough and last month was…well, that was tough too. We're missing our loved ones and we could all do with some extra virtual hugs and kindness in these strange times. Whether it's for our spouse, partner, parents, grandparents or those special souls in our life – maybe, someone who's helped us keep sane through lockdown or gone that extra mile or raised our spirits - Valentine's Day is the perfect excuse to show them you care. And, of course, a little self-love wouldn't go amiss too!
Pampering gift vouchers, exquisite jewellery, sweet treats, fine wines and retail heaven – it's all here at The Junction. And even though we miss popping into our local stores during lockdown, our fantastic businesses continue to support our community with options for ordering online, local delivery and collection. So, be a local hero and return the love…
DIAMONDS ARE FOREVER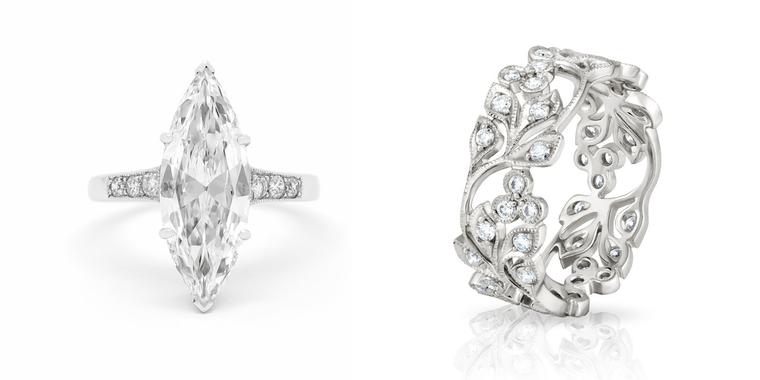 Image credit: The Northcote Jeweller
Whether you're planning on popping the big question this Valentine's Day, or you simply want to add a little sparkle to a loved one's life, a virtual visit to The Northcote Jeweller is a must. As a specialist in fine and preloved jewellery, this local gem on Northcote Road recently launched their new website and now offers virtual appointments during lockdown on Tuesdays, Thursdays and Saturdays, from 10am to 4pm. Pay them a virtual visit and dazzle that special someone.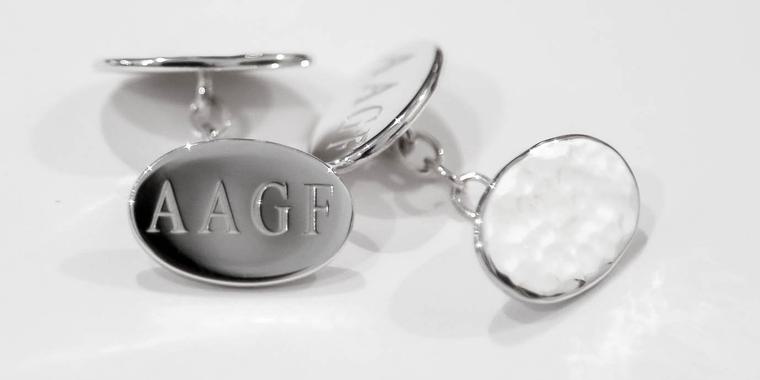 Image credit: Jessica Mary Design
Meanwhile, the team at Jessica Mary Design on St John's Hill are busy making unique jewellery and gift ideas for women and men using carefully sourced semi-precious stones, materials, techniques and inspiration from Italy, Cuba, Mexico, Africa and Sri Lanka. All items can be posted, and virtual consultations arranged for bespoke pieces. Just email jessica@jessicamarydesign.co.uk to arrange.
Over on St John's Road, F. Hinds may be closed to the public, but you'll find an extensive collection of fabulous jewellery on their website And, with up to 50% off this Valentine's Day, plus a guide on how to find the right engagement ring, F. Hinds are definitely sharing the love!
PAMPERING PERFECTION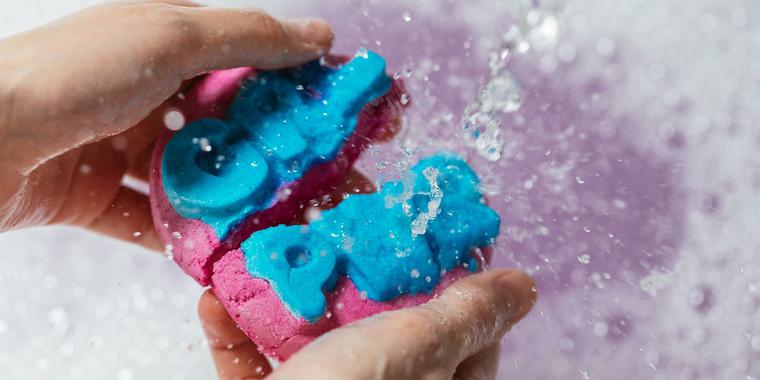 Image credit: Lush
Show yourself a little love on 14th February, you know you deserve it! Run a bath, pop-in an infused bath bomb from LUSH, light the candles, pour the fizz and then just lie back and …RELAAAX!
Or, for all you love birds, make bath time naughty but nice with LUSH's vegan Valentine's Day gift ideas – you'll fall head over heels with their Blow Me A Kiss bubble blower, Heartbeat bath bomb or the Naked Attraction massage bar! Your local Lush store (Shopstop, Clapham Junction Station) is temporarily closed but there's plenty of pampering gifts to choose from online.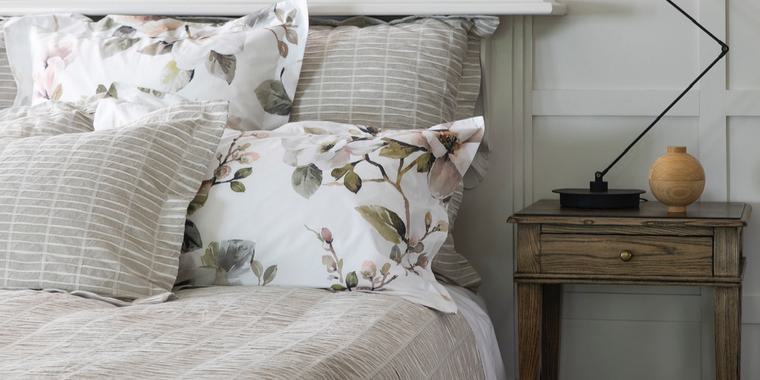 Image credit: Wallace & Cotton
When evening draws to a close and it's time to catch a few zzzz's, why not indulge in crisp cotton luxury, cosy throws and cushions with new bed linen from Wallace Cotton? While the Northcote Road store is closed, shop online and choose from unique prints and colour combinations to create your own stylish sanctuary.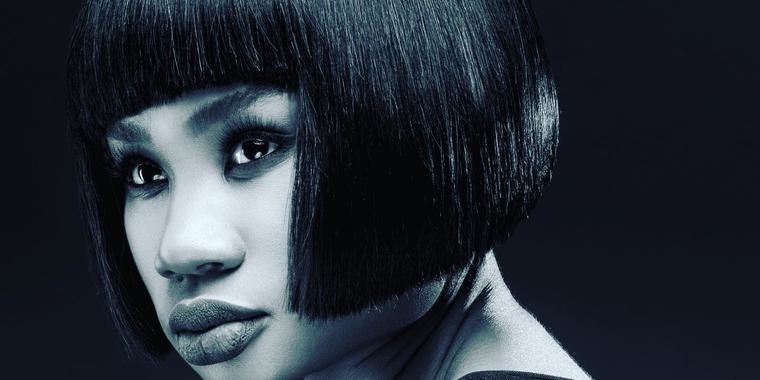 Image credit: Hype Coiffure
Don't forget, there are plenty of other ways to pamper yourself and the ones you love by 'paying it forward' to your local businesses and purchasing vouchers for future use. How about a pampering rescue package from Hype Coiffure on Lavender Hill with clarifying shampoo, nourishing conditioner and hair repair mask? Just call 020 7223 3800 to order. Or, for the gentlemen, perhaps a voucher for a man mask and beard trim from Anthony Laban Barber Shop on Northcote Road?
Go on, treat that special someone to a gift they can look forward to – from haircuts and highlights to make-up and massage – brighten up their day and make them feel fabulous. Still stuck for ideas? We're here to help…
Click Hairdressers | Click Massage & Spas | Click Nail Bars
THE FOOD OF LOVE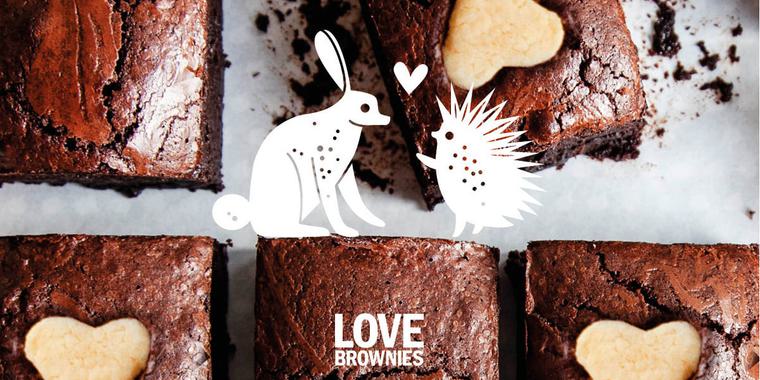 Image credit: Love Brownies Bakery

For now, staying in is the new going out, so get ready to feed the soul with the help of our amazing local restaurants, café and wine shops. This is your chance to enjoy the beauty of fine dining at home where all the hard work is done for you and you earn the brownie points!
Our friends at Hannah Battersea on Lavender Hill will help you kick off the proceedings in style with their Champagne Breakfast in Bed delivery service. For just £75 you'll receive coffee, fruit juice, brunch and croissants for two, along with a bottle of Piper Heidsieck to wash it all down.
For an indulgent daytime treat, you'll find plenty of sweet perfection at Love Brownies Bakery on St John's Road. We highly recommend their amazing raspberry brownies – scrumptious! And, if you can't visit the person you love, Love Brownies will deliver beautifully wrapped parcels to their door, along with a hand-written love note.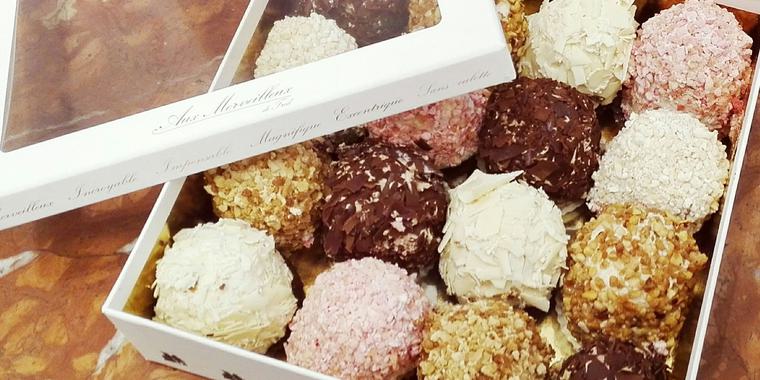 Image credit: Aux Merveilleux de Fred
Alternatively, cast a love spell with Aux Merveilleux cakes, wrapped in a coat of whipped cream and chocolate shavings – an indulgent and light delicacy and available to order from Aux Merveilleux de Fred on Northcote Road. Their Valentine's white chocolate biscuit cake is quite simply… magnifique!

Or, if you just want to share the love with your fellow WFH's (Work From Homers), take a look at the zero waste and eco-friendly snack boxes from The Bulk Source Foods on St John's Road – Zoom calls will never be the same!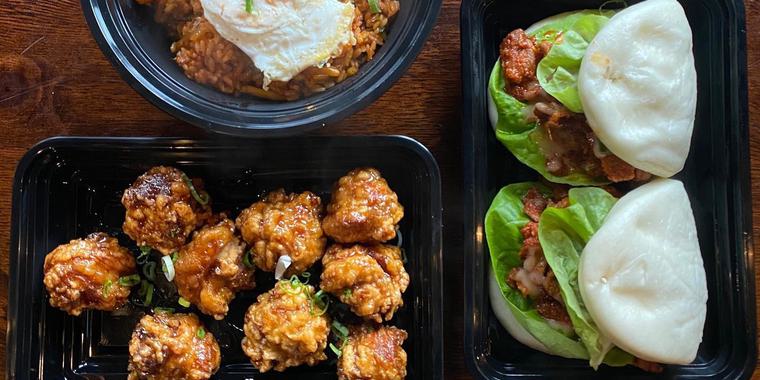 Image credit: Yori
Fancy adding a little spice to your evening? A fantastic new Korean restaurant – Yori – has recently opened on Lavender Hill and is currently offering 30% off all takeaway orders, so treat yourself and your favourite little dumpling to a mouth-watering selection of Asian delights.
Alternatively, a gift card from Kibou is a great way to feed the soul - pay it forward with their Valentine's Sushi Gift Card.
Or how does this grab you? Beef Fillet, Swiss Chard & Celeriac Pithivier with Red Wine Sauce, followed by Tropical Fruits, Hazelnut Meringue, White Chocolate Cream? If that tickles your fancy, Sinabro on Battersea Rise are offering a 'Menu St Valentin'. Don't hang around…get your pre-orders in now!
For more Valentine's takeaway menu ideas, click here…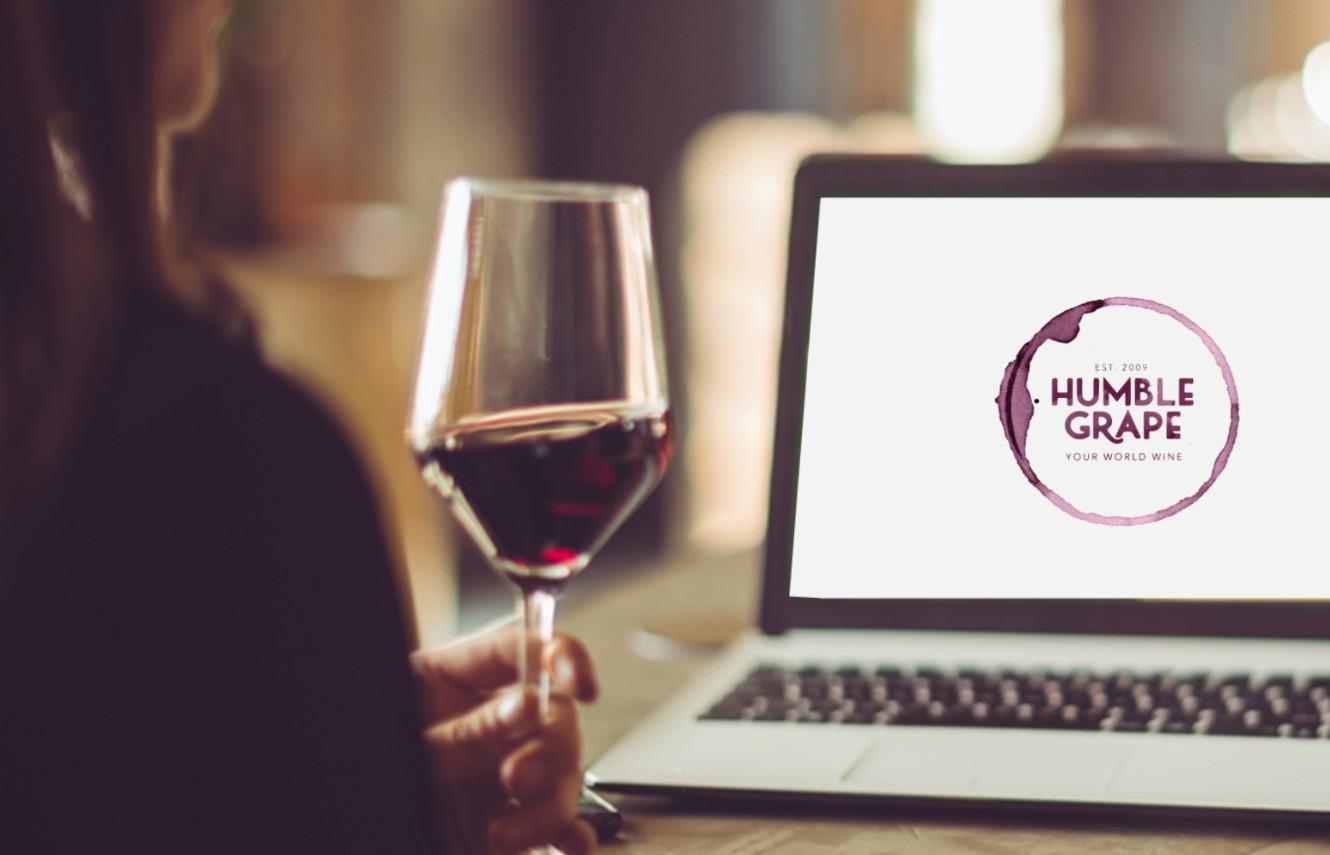 Image credit: Humble Grape
Of course, a marvellous feast should be accompanied by fine wine. On Valentine's Day, you're invited to join Humble Grape on Battersea Rise for a virtual wine tasting evening. Book your tickets now and you'll receive a box with wine samples, tasting notes, tasting mat and homemade fudge, delivered to your door. And then simply join their wine tasting love boat on Zoom!
And let's not forget the bubbles. Our friends at Philglass & Swiggot on Northcote Road may just have the perfect pop for your palette with a superb selection of gift boxes and hampers.
Whatever your tipple, there's plenty of choice on your doorstep…
Four Thieves Bottle Shop | North & South Wines | Nysa Wine | Vagabond Wines | Wine World | Sweet Sensation Food & Wine | Thirsty Camel Bottle Shop | Junction Food and Wine | Londis
PINK PIG COMPETITION TIME!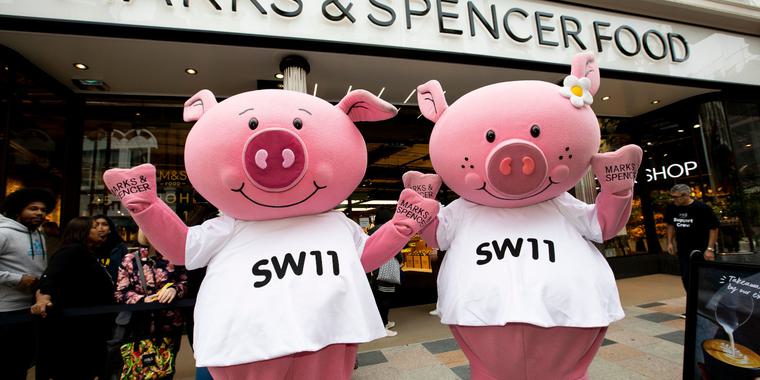 Image credit: M&S Clapham Junction
We'd like to hear about your favourite Clapham Junction BID business and why you love it! Share the love on Instagram/Twitter and tag us @the_junction-Bid with #sharethelove, or email info@thejunctionbid.co.uk (T&Cs apply). The best post wins a giant M&S Clapham Junction pink Percy Pig, and the runner-up wins a Percy Pig Junior (both collector's items) plus other Percy Pig goodies too including a bottle of pink fizz!
Our BID businesses are located in:
Battersea Rise
Northcote Road
St John's Hill
Falcon Lane
Lavender Hill (from The Junction up to Battersea Arts Centre)
St John's Road
For full terms and conditions, visit our competition page here...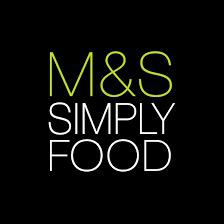 #SHARETHELOVE #LOVELOCALDAY