If you're looking for a truly spooktacular experience this Halloween, The Junction is the place to be! There are Halloween trails and dazzling lighting displays for the whole family to enjoy, party shops for dressing up, pumpkins aplenty and trick or treating supplies galore.
Whether you're planning a party or venturing out and about, you're guaranteed to find Halloween fun for one and all. With a little hocus pocus magic, here are just a few wicked ways to enjoy a goulash time in Clapham Junction…
SPOOKY LIGHTS AND REALITY TRAILS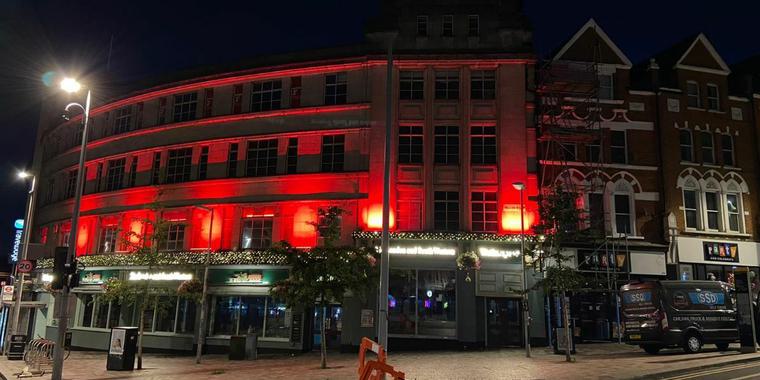 To kick off Halloween celebrations this year, the façade of Wetherspoons and Fitness First on Lavender Hill will be illuminated in a dynamic sequence of dazzling colours as part of a stunning light show, set to envelop and highlight the building in all its spooky glory on 31 October – a must-see for all the family!
And, for those who fancy a magical adventure, we're joining forces with High Street Safari to bring Alebrije! – an interactive, augmented reality trail – to The Junction locale, creating heaps of Halloween fun while driving visitors and footfall to local businesses.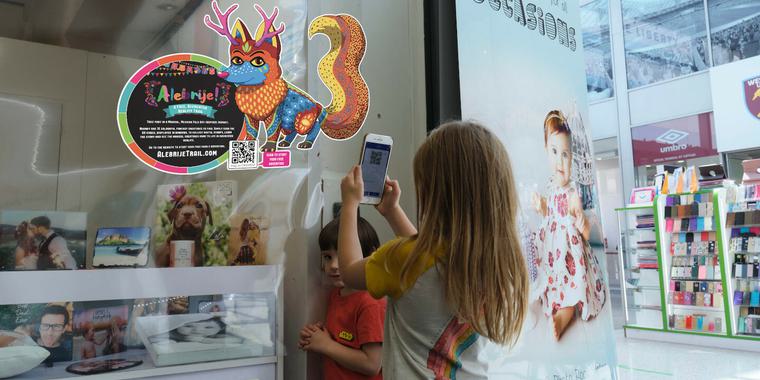 Alebrije is a magical Mexican folk art inspired walking trail, specifically designed for families with a range of children's ages. Youngsters will follow the journey of the trail's main character – Yolanda – as she finds herself lost in a strange magical world. To help her find her way home, families will be able to spot colourful and unique creatures in vinyl window displays of ten local businesses, listen along to the immersive stories and excitedly open the characters in augmented reality to see them burst to life in 3D – creating sensational selfie opportunities that are not to be missed!
For full details of how to get involved, click here...
CHILLING COSTUMES & MYSTERIOUS MAKE-UP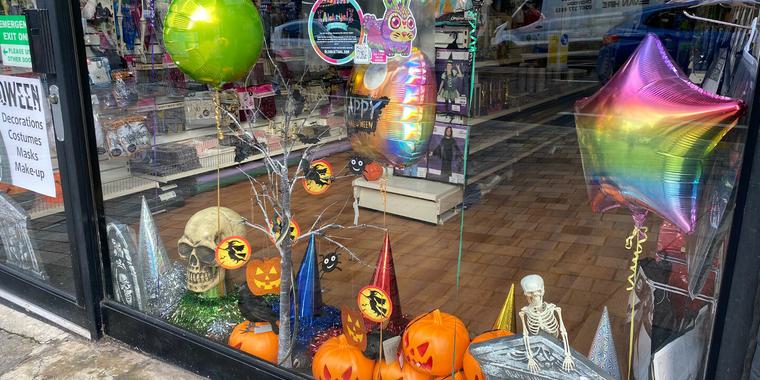 Bedsheets with eye holes are unlikely to cut it with the kids, so it's time to get creative! The right make-up, hair accessories and witchy nails can transform you and your loved ones into scary little monsters and, with the help of ready-made costumes, you'll bring the Cruella's and Edward Scissor Hands of this world to life with frightful ease. Luckily, The Junction is full of inspirational supplies and services…
Party and Celebrate | Costumes & party supplies | 268-274 Lavender Hill
Claire's Accessories | Hair, jewellery & beauty accessories | 76 St John's Road
Hair Masters | Wigs & Extensions | 88 Battersea Rise
Battersea Nails and Beauty | Nail bar & beauty treatments | 107 St John's Hill
Cherished Nails | Nail bar | 127 St John's Hill
Mint Hair London | Hair Salon and make-up application | 113 Northcote Road
Nail Dress | Nail bar | 56 Northcote Road
Nail'd It | Nail bar | 178 Northcote Road
Space NK | Cosmetics & beauty | 46 Northcote Road
The Glass House Clinic | Cosmetic & skincare | 16 Abyssinia Road
Tran's Nails | Nail bar | 15 St John's Hill
USA Star Nails | Nail bar | 78 Battersea Rise
FRIGHTFULLY FABULOUS FOOD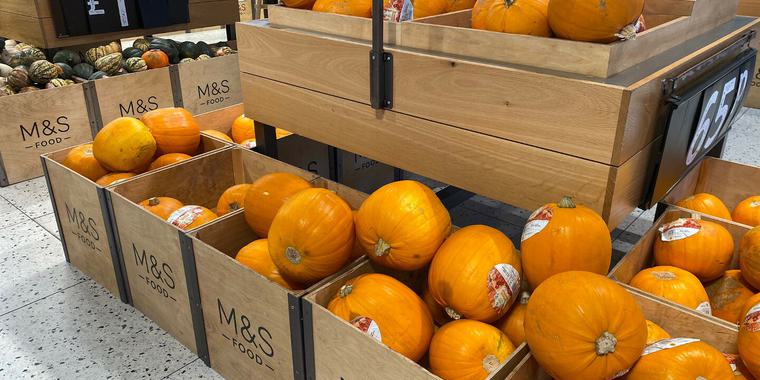 Pumpkin pie anyone? As you stroll around Clapham Junction this week, you'll see beautiful orange pumpkins a-plenty! Apart from the obligatory carving of pumpkins, why not create a pumpkin party feast with this wonderful recipe from M&S:
Pumpkin spice pancakes with sticky apples
Serves four
135g plain flour
1 tsp Cook With M&S pumpkin spice seasoning
1 tsp baking powder
½ tsp salt
2 tbsp caster sugar
130ml milk
1 large egg, lightly beaten
2 tbsp melted butter, plus extra for cooking
8 apples, sliced
1 tbsp Cook With M&S honey and pumpkin spice glaze, plus extra for drizzling
1 tbsp maple syrup
For the method and more pumpkin spice, click here…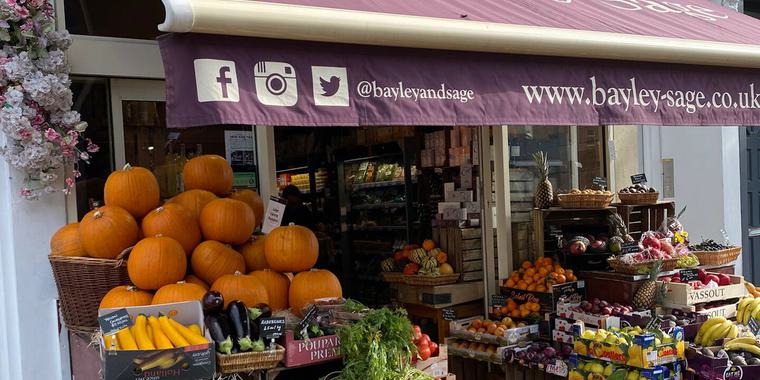 Whatever your party platter of choice, don't forget The Junction boasts excellent grocery stores including Bayley & Sage, The Source Bulk Foods and Whole Foods Market, alongside well-known high street supermarkets…
TRICKY TREATS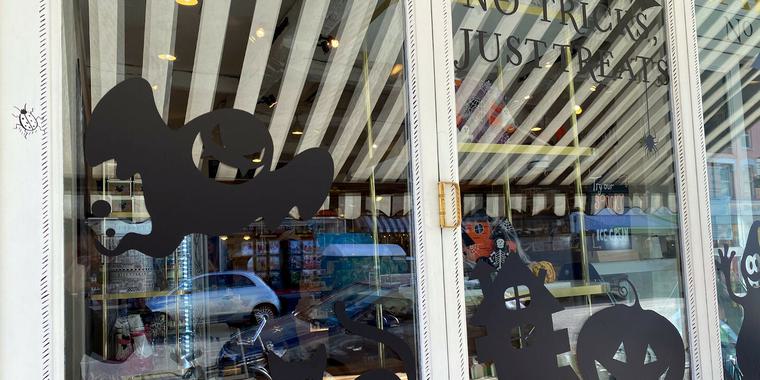 And, finally, we can't forget the treats! Preparing bountiful candy supplies for our little trick or treaters is a given. But how about some indulgent Halloween treats for the grown-ups? From spookily baked delights to pumpkin spicy lattes and warming spiced mochas, here are just a few artisan specialists which will give you a warm fuzzy feeling inside…

Aux Merveilleux de Fred | 55 Northcote Road | Speciality cakes & café
Biscuiteers | 13 Northcote Road | Bespoke iced biscuits, café & boutique
Knoops | 64 St John's Road | Luxury chocolate drinks & coffee
Love Brownies | 69 St John's Road | Café & shop specialising in brownies
GAIL's Bakery | 64 Northcote Road | Artisan bakery & coffee shop
ORÉE | 28 Northcote Road | French artisan bakery
For a full list of bakeries and cafes in Clapham Junction, take a look at our Business Directory here…
Happy Halloween, everyone!