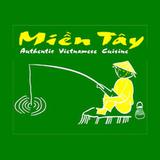 We are a small group of family-run restaurants specialising in authentic home-style cooking from our native Southwest Vietnam.
We are named Mien Tay after the area of Southern Vietnam from which all our family originate. The Mekong Delta runs through the region sustaining an abundance of fish and vegetation and our cooking reflects these fresh and fragrant characteristics typical of Vietnamese cuisine.
Our menu includes traditional dishes local to the Mien Tay region – we highly recommend customer favourites such as Fresh Rolls with Prawn, Vietnamese Chicken Clay-Pot Curry, Crispy Squid with Garlic, Chicken with Honey and Spices, Goat with Galangal and Chargrilled Quail with Honey, Garlic and Spices.
We look forward to your visit!
Contact
Information
Opening Hours
Monday 12:00-23:00
Tuesday 12:00-23:00
Wednesday 12:00-23:00
Thursday 12:00-23:00
Friday 12:00-23:00
Saturday 12:00-23:30
Sunday 12:00-23:00
Address
180 Lavender Hill, Wandsworth, London, SW11 5TQ, United Kingdom