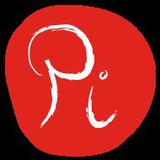 Following a stint working in a Florence pizzeria, first-time restaurateur Rosie Whaley was inspired to serve simple, exceptional and honest food in a vibrant atmosphere you'd want to return to with your family and friends time after time.
The Pi artisan dough has been perfected by our team of Italian chefs and the secret recipe involves up to a 72-hour fermentation process, resulting in a light and lean base with airy crispy crusts; perfect for innovative, creative menu combinations. We pride ourselves on working with hand-picked specialist producers in Italy and local UK independent suppliers.
Pi's wine list has been curated with the menu in mind, and offers a selection of organic reds and whites. Lager and craft beers are also available both on tap and in bottles, as well as an impressive selection of organic soft drinks and tempting cocktails, created by our own mixologist.
Contact
Information
Opening Hours
Monday 17:00-22:00
Tuesday 17:00-22:30
Wednesday 17:00-22:30
Thursday 17:00-23:30
Friday 17:00-23:30
Saturday 11:45-23:30
Sunday 11:45-22:00
Address
4-6A Battersea Rise, SW11 1ED