TV Edwards Solicitors LLP
Professional Services
TV Edwards Solicitors LLP enjoys a national reputation for delivering first-class legal services.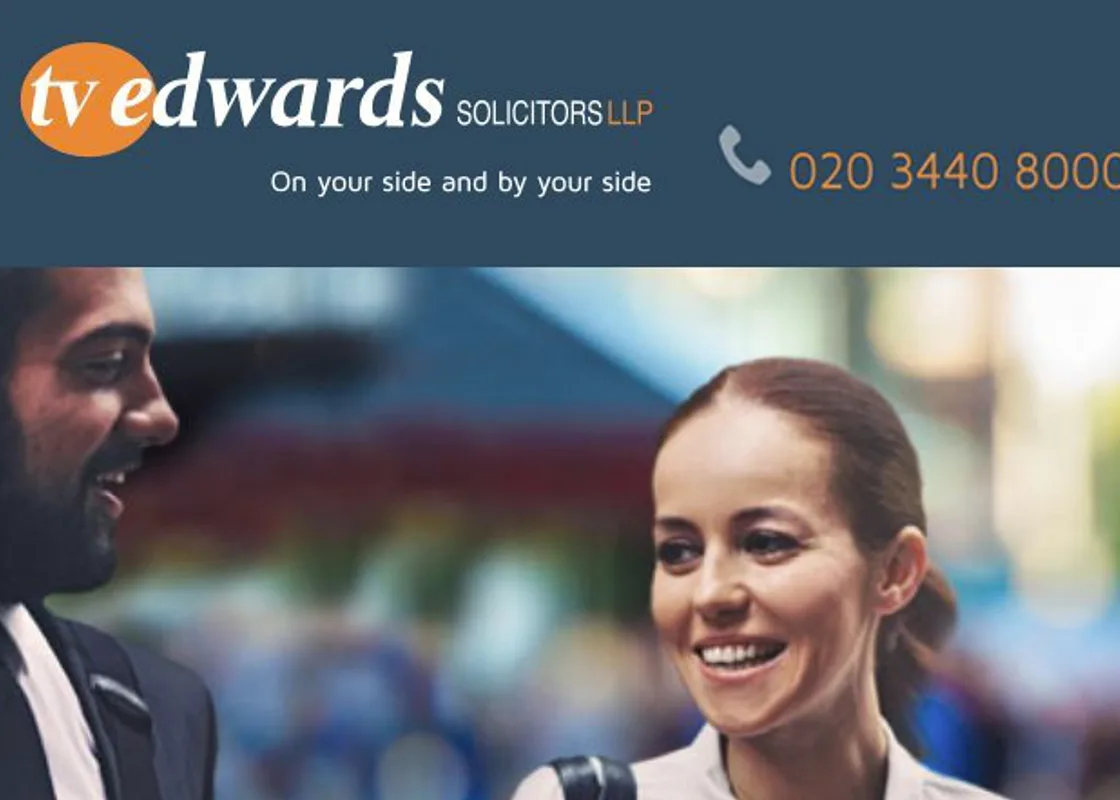 At TV Edwards our lawyers are experts in many different fields of law, and they're brought together to offer a holistic and tailored service. Many are renowned legal experts; they train the profession and they publish. Together our teams deliver the legal support and guidance that individuals, families and businesses need, in the way in which they need it. Its understanding what each client wants to achieve and helping them get there as quickly and as inexpensively as possible.
Great communication is intrinsic to what we do. We explain things clearly and simply to clients, we discuss options, listen to their views and alleviate their concerns. We do this face-to-face, by telephone, email and using video conferencing facilities. It's about working around you, around the clock.
Contact
Information
Opening Hours
Monday 09:30 to 17:30
Tuesday 09:30 to 17:30
Wednesday 09:30 to 17:30
Thursday 09:30 to 17:30
Friday 09:30 to 17:30
Saturday closed
Sunday closed
Address
18 St John's Hill, SW11 1PN