ORGANOKE Christmas Extravaganza
Battersea Arts Centre
Wednesday 13th December 2023
19:30 - 22:15
Location
BAC, Lavender Hill, London, SW11 5TN
Prices
General Admission £25*
Concession £21.25*
Table for 10 people £200*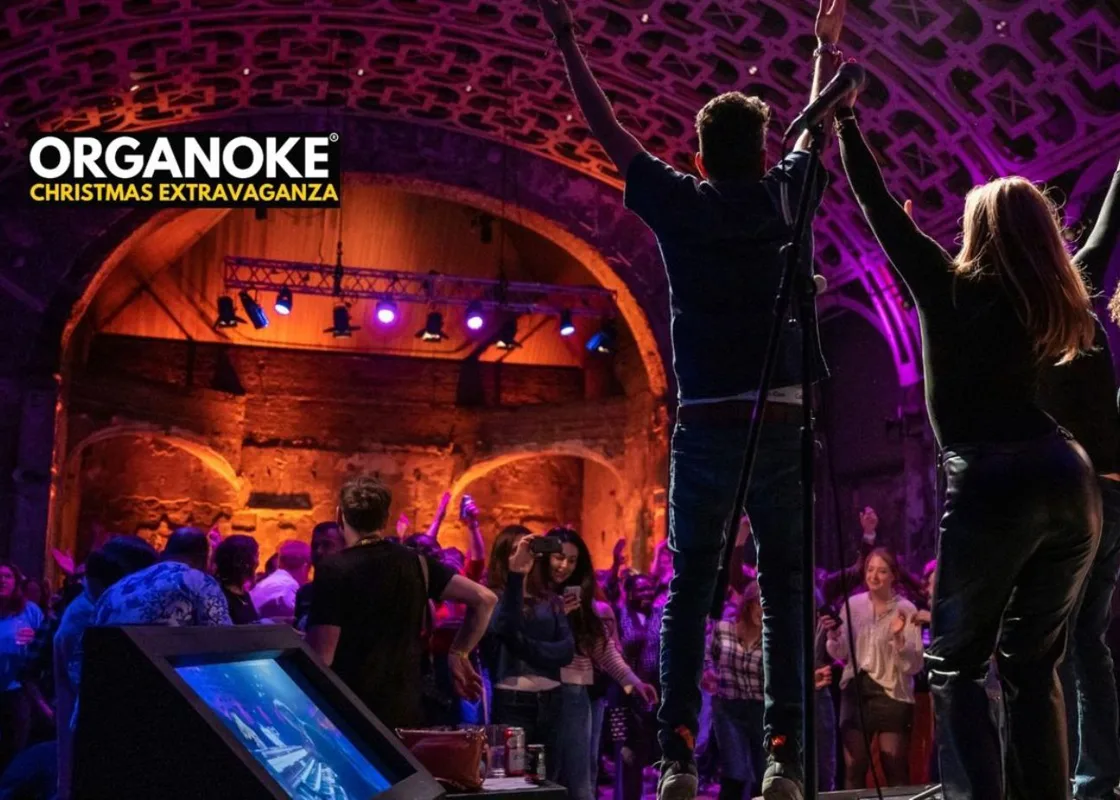 Prepare yourselves for the most uproarious and unforgettable alternative Christmas concert you've ever experienced, as we power up the mighty BAC organ up to eleven, bring in the band, and turn Christmas classics into raucous anthems that will have you singing en masse at the top of your lungs.
From Slade to the Pogues, and a dash of East 17 for good measure, we've got your favourite Christmas hits covered. So don your best Christmas jumper, grab your friends, and embark on a musical journey like no other.
Can't sing? No problem! It's en-masse so the enthusiastic crowd will drown you out! Won't sing? We can guarantee you'll be joining in by the end of the night – resistance is futile!
Dream of a solo moment in the spotlight? You can take centre stage during the second half of the show – go on, we know you want to!
We have no idea what to expect on this wild night – the show is in your hands, and we're ready for anything. One thing we can promise, though, is that you'll leave on a euphoric high like no other to take you through the Christmas season…and beyond!
This event is suitable for all ages, all singing abilities, and, most importantly, all fun-loving party people! So, bring your holiday spirit and your vocal cords, and let's make this Christmas one to remember.