Al Gusto
Food & Drink
Al Gusto is a deli and cafe founded upon a commitment to great food and great service.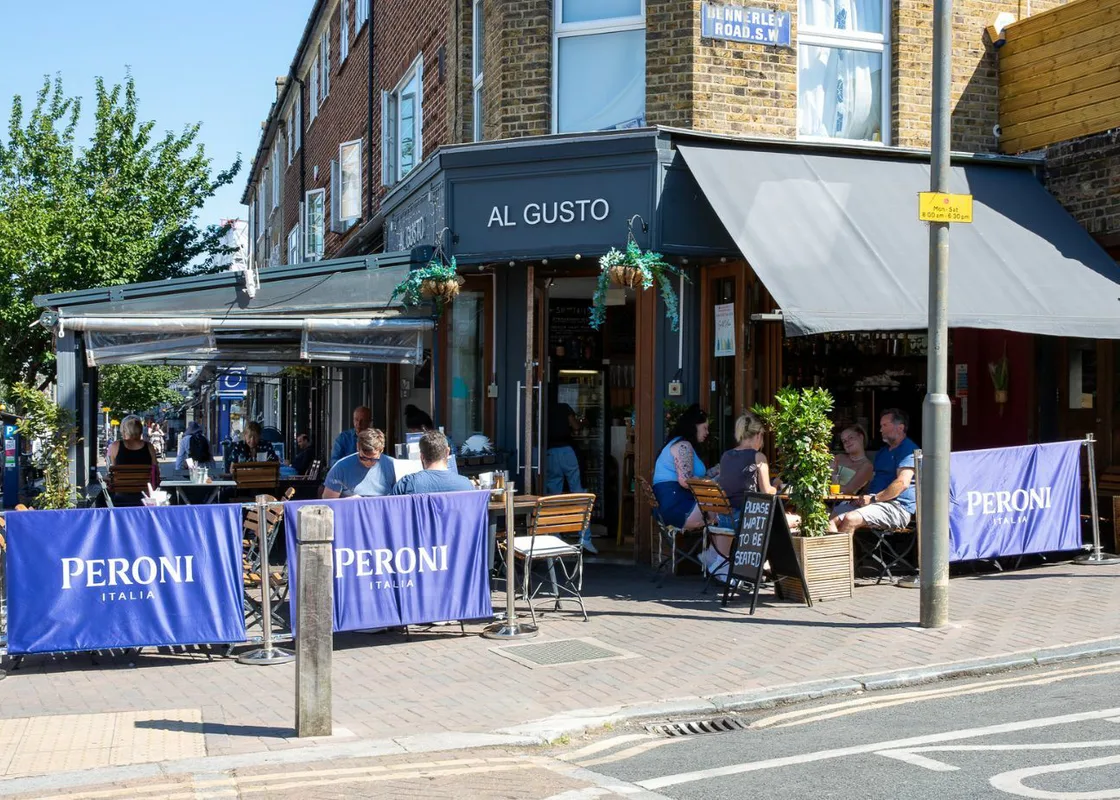 We started our business in 1998 with one goal in mind – to provide an enjoyable dining experience in the heart of Northcote Road. Thanks to our dedication and hard work, we have managed to become part of the vibrant community that is Northcote Road!
We provide fresh, hearty, and simply unforgettable dishes, from our extended brunch menu to our mains, pizzas and pasta – all of which can be enjoyed with our selective wines, drinks and cocktails.
We pride ourselves on working with local suppliers and bakeries to source the freshest, highest quality ingredients to serve our community.
Our team prides itself in providing the best customers experience and surpassing their expectations.
Contact
Information
Opening Hours
Monday 07:00-23:00
Tuesday 07:00-23:00
Wednesday 07:00-23:00
Thursday 07:00-23:00
Friday 07:00-23:00
Saturday 07:00-23:00
Sunday 08:00-22:00
Address
85 Northcote Road, SW11 6PJ