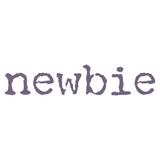 Newbie is a Swedish lifestyle brand for the little ones we love. With sustainability close to our heart and with the promise of a nostalgic style of design that's made to last. A full range wardrobe for children 0–8 years with beautiful, comfy pieces for both everyday wear and festive occasions. Timeless design, delightful patterns and soft colours in a palette close to nature's very own shades.
Newbie garments are designed for a coordinated look with siblings and made to be inherited, passed on from child to child. Longevity at its best.
The Newbie world also contains adorable interior design details for the children's room. Bedding, storage boxes and toys. Perfect for transforming the room into beautiful fairy-tale settings. So many treasures to love.
Contact
Information
Opening Hours
Monday 09:30-17:30
Tuesday 09:30-17:30
Wednesday 09:30-17:30
Thursday 09:30-17:30
Friday 09:30-17:30
Saturday 10:00-18:00
Sunday 11:00-17:00
Address
58 Northcote Road, London SW11 1PA, UK