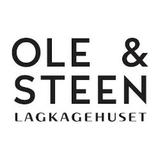 We have been Denmark's favourite bakery for over 20 years, serving delicious breads, pastries and cakes made by hand, single estate coffee, great breakfasts, premium salads, Danish open-faced sandwiches and freshly made baguettes.
Our doors have now opened to our brand-new bakery on Northcote Road, and we are saying a big "Hej" to all our new neighbours in Clapham Junction. It means that workers and residents in Clapham Junction will have the joys of Cinnamon Socials, Chocolate Swirls, Chia Ryes, Toasties and so much more right on their doorstep.
Our Northcote Road bakery, Ole & Steen's twentieth in the UK, will be open every day, for eat in, takeaway, delivery and click & collect.
Contact
Information
Opening Hours
Monday 07:30 - 21:00
Tuesday 07:30 - 21:00
Wednesday 07:30 - 21:00
Thursday 07:30 - 21:00
Friday 07:30 - 21:00
Saturday 07:30 - 21:00
Sunday 07:30 - 21:00
Address
51-53 Northcote Road, London SW11 1NJ