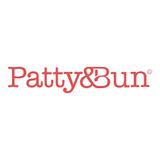 Patty&Bun believe in quality of produce, selecting their ingredients from British suppliers wherever possible. The beef is free range, the buns are made to a bespoke recipe, and everything in between is lovingly produced in their Hackney-based kitchen.
Patty&Bun's ninth site is now open on South London's Northcote Road. Diving into a community where there is currently no Patty presence, the Northcote Road site is a stripped back, less-is-more Patty banger, in keeping with their James St OG roots. The small but mighty site has 35 covers inside and around 10 seats outside.
The menu features all the Patty classics such as the 'Ari Gold' and 'Smokey Robinson plus their epic sides which can be enjoyed alongside a selection of craft beers and cocktails. In addition, the Northcote Road site also has 'SideChick', their sister Roast Chicken & Sides brand, available via Deliveroo to the surrounding catchments.
Contact
Information
Opening Hours
Monday ‍12:00-22:00
Tuesday ‍12:00-22:00
Wednesday ‍12:00-22:00
Thursday ‍12:00-22:00
Friday ‍12:00-22:30
Saturday ‍12:00-22:30
Sunday 12:00-21:30
Address
SW11 1NX, London, Greater London, England, United Kingdom