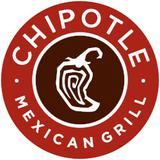 Chipotle was born of the radical belief that there is a connection between how food is raised and prepared, and how it tastes. Real is better. Better for You, Better for People, Better for Our Planet. It may be the hard way to do things, but it's the right way.
We use responsibly produced ingredients from a short and transparent supply chain to remain as close as possible to partners that share our values.
Our chicken is Red Tractor Assured & UK Poultry Guaranteed, and both our pork and beef are farm-assured, Bord Bia certified.
Pick from delicious ingredients that you can combine in tens of thousands of ways.
Contact
Information
Opening Hours
Monday 11.00 - 23.00
Tuesday 11.00 - 23.00
Wednesday 11.00 - 23.00
Thursday 11.00 - 23.00
Friday 11.00 - 23.00
Saturday 11.00 - 23.00
Sunday 11.00 - 23.00
Address
44 Northcote Road, London SW11 1NZ