Following many years as home to Debenhams, the Arding & Hobbs building – at the heart of Clapham Junction – is currently undergoing an extensive renovation project and the owners –W. Real Estate – recently announced the first two new tenants for the new development.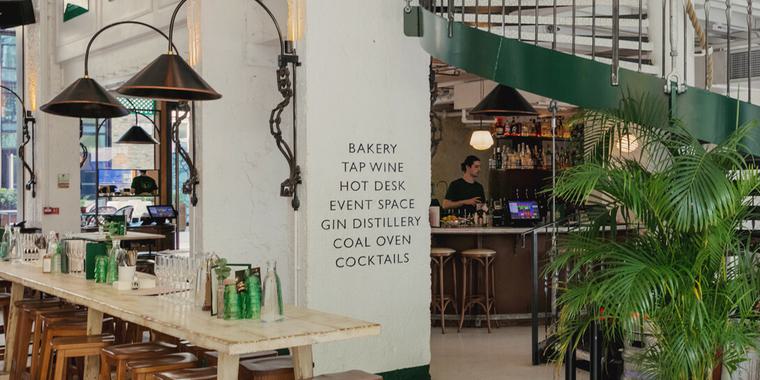 Image credit: Albion & East
The first is Albion & East Limited, which run a collection of neighbourhood bars. Described as "Open all-day and late-night with early-morning coffee, brunch and hot-desking in the day, to cocktails, wood-fired pizza and DJs at night and everything in-between," this will be their seventh venue with existing locations in Hackney, Crouch End, Old Street and (opening soon) Ealing. In Brixton, they also run both Canova Hall and Cattivo, which offer a similar business format.
Albion & East have taken on a unit which is the corner directly opposite the Falcon, effectively half of the old beauty section of Debenhams. They also have a small section of the pavement outside that is owned by W.RE and counts as part of the premises.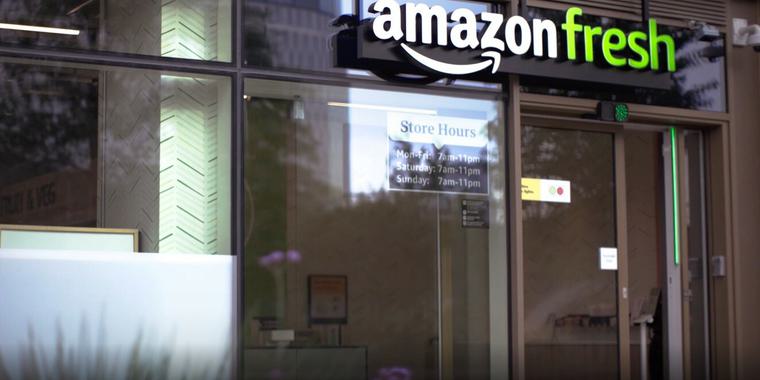 Image credit: Amazon Fresh
The second tenant – taking on a unit which is along St John's Road – is a branch of Amazon Fresh. Amazon Fresh is revolutionising the way groceries are sold, where customers fill their bags and just walk out. Of course, you'll need an Amazon account to enter, and you'll need to scan a code at the entrance. As you shop, the in-store technology automatically detects when you take products from (or return them to) the shelves while keeping track of them in your virtual basket. Although checkouts won't exist, the store will offer local employment with staff needed to assist customers, replenish stock and assess customers purchasing age-restricted items.
The current renovation project is the latest in a rich history associated with Arding & Hobbs. The Grade II listed building was built in 1910 in an Edwardian Baroque style to replace the original flagship department store (owned by James Hobbs and Henry Arding) which had been destroyed by fire.
In more recent times, the building housed a list of well-known high street retailers, but it also famously featured in several films and television programmes including the 1981 action-thriller Nighthawks, where the shop was bombed, and the 1993 Mr Bean episode, Do-It-Yourself, Mr Bean. New Romance pop fans may even remember the building featured in the video Life on Your Own by The Human League!
We look forward to seeing the latest development of this beloved local building take shape. Watch this space!