This July is Independent Retailers Month – a local, national and global event that celebrates our wonderful indie businesses and encourages consumers to shop local, creating more sustainable cities, towns and communities.

In the UK, July 4th is the designated 'Independent's Day' when you'll find independent businesses running special events and promotions, including themed window displays, high street festivities, discounts and offers.
Clapham Junction, in the heart of Battersea, is fortunate to host a fabulous mix of independents, family-run businesses and small chains where you'll find unique fashion and footwear, gifts and thrifts, health and beauty treasures, restaurants with tantalising menus, bars with expert mixologists, plus a host of helpful professional services!
Our vibrant indie businesses play a huge part in our local community and, like so many, they've faced an incredibly challenging year. So, what better way to show some indie love than by supporting local this July. To give you a helping hand, here's our guide to small chains and all things independent at The Junction…
ART GALLERIES & STUDIOS
Ingo Fincke Gallery & Framers | Art gallery & framers
Northcote Gallery | Contemporary art gallery
BARS & PUBS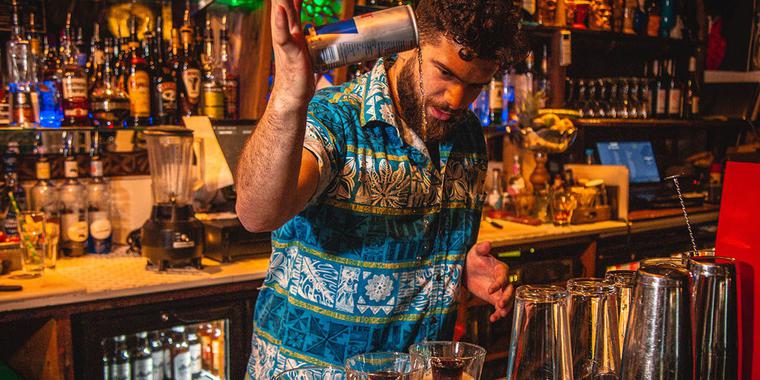 Image credit: Sugar Cane Bar

Adventure Bar | Themed cocktail bar
Archer Street SW11 | Bar, food & live entertainment
Churchills | Traditional London pub
Four Thieves | Bar, arcade & games room
Girlfriend Clapham | Cocktail bar
Northcote Records | Pub & entertainment venue
Powderkeg | Cocktail bar & food
Sugar Cane Bar | Pacific themed cocktail bar
Tequila Mockingbird | Cocktail bar
The Beehive | Traditional London pub
The Bolingbroke | Gastropub
The Merchant of Battersea | Gastropub
BIKE SHOPS
Clapham Cycle | Cycles, accessories & repairs
The London Cycle Workshop | Cycle service, accessories & repair specialist
BOOKSHOPS
The Corner Stone Book Shop | Christian bookshop
CAFES, RESTAURANTS & TAKEAWAYS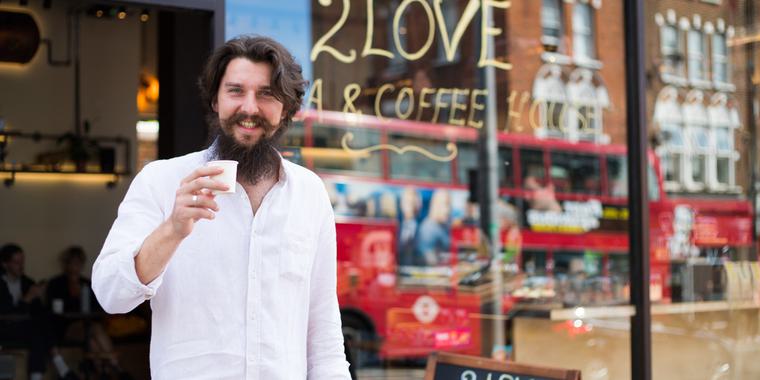 2 Love Tea and Coffee House | Speciality teas & coffee
Akash Tandoori | Indian cuisine
Al Gusto | Italian café & restaurant
Amar Lebanese Kitchen | Lebanese takeaway cuisine
Aux Merveilleux de Fred | Speciality cakes & café
BabaBoom | Middle Eastern cuisine/kebabs
Bluebird Brothers | Family-run café
Buona Sera | Italian cuisine
Café Parisienne | Sandwich shop & café
Café Tamra | Family-run café
Cheeky Chicos | Mexican cuisine & cocktails
Choja Sushi | Sushi & Japanese cuisine
Curry Leaf | Indian cuisine
Dan & Angel | Quinoa & wholegrain pizzas
Deli Boutique | French bakery & café
Dip & Flip | Burger & gravy restaurant
Farrago | Italian eatery & bar
Favorite Chicken & Ribs | Fast food chicken & ribs
Golden Pie | Traditional pie & mash shop
HANA Korean Restaurant | Korean cuisine
Humble Grape | Wineshop & restaurant
Indian Moment | Indian cuisine
Jacks at The Junction | All-day breakfast, brunch & lunch
Kaosarn | Thai cuisine
Kibou | Japanese kitchen & bar
Knoops | Luxury chocolate drinks & coffee
Little Bird | Cocktail lounge & restaurant
Love Brownies | Café & shop specialising in brownies
Macellaio | Italian restaurant & butchers
Made In Italy 3.0 | Italian cuisine
Manifesto Pizza | Pizzeria
MEATliquor | American diner
Mera | International cuisine
Mien Tay | Vietnamese cuisine
Mooboo | Taiwanese bubble tea shop
Numero Uno | Italian cuisine
Oddono's | Italian ice cream
ORÉE | French artisan bakery
Osteria Antica Bologna | Italian restaurant & deli
Panahar Indian Tandoori Restaurant | Indian cuisine
Pintus | Italian deli & coffee shop
Pizza Metro Pizza | Pizzeria
Pottery Café | Pottery workshop, store & café
Riot Chicken | Fast food chicken
Sinabro | French-inspired cuisine
Social Pantry | Café serving seasonal food & fresh juices
Tapajax | Tapas bar & restaurant
Taverna Trastavere | Italian cuisine
Thai Garden | Thai cuisine
The Good Earth | Chinese cuisine
The Schoolhouse | Bar & restaurant
Uncommon | Café & deli
VE Kitchen | Vegan cuisine
Yori | Korean barbecue restaurant
CLOTHES, SHOES & ACCESSORIES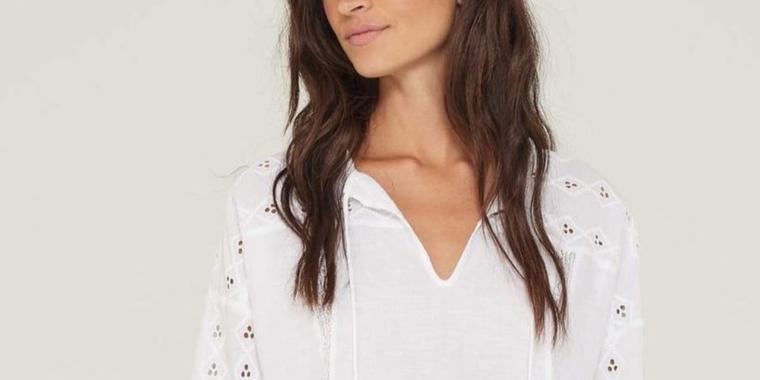 Image credit: Katharine Bird
Denner Cashmere | Cashmere fashion retailer
Iris | Women's fashion
Katharine Bird | Women's fashion
Made The Edit | Women's shoes
MORI | Baby clothing
Olivier Baby | Baby & children's store
Palmer | Classic menswear & suits
Seraphine | Designer maternity wear
COMPUTERS, PHONES & VAPE
DGN Tech | Tech repairs & smartphone unlocking
Mobile and Laptop Repair Centre | Phone & laptop repairs
Ploom | Heated tobacco technology
V&M Vape & Mobile | Mobile repairs & vape products
DRY CLEANING & LAUNDRY
Droplet | Environmentally friendly dry cleaning & laundry services
EDUCATION & CHILDCARE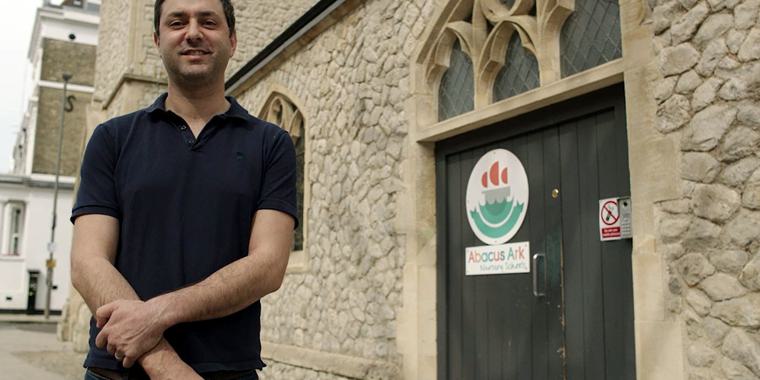 Abacus Ark | Nursery school

Lavender Hill Day Nursery | Local nursery
Linden Tree Nursery School | Nursery school
ENTERTAINMENT VENUES
Battersea Arts Centre | Theatre, entertainment, restaurant & bar
The Clapham Grand | Nightclub & entertainment venue
FOOD & DRINK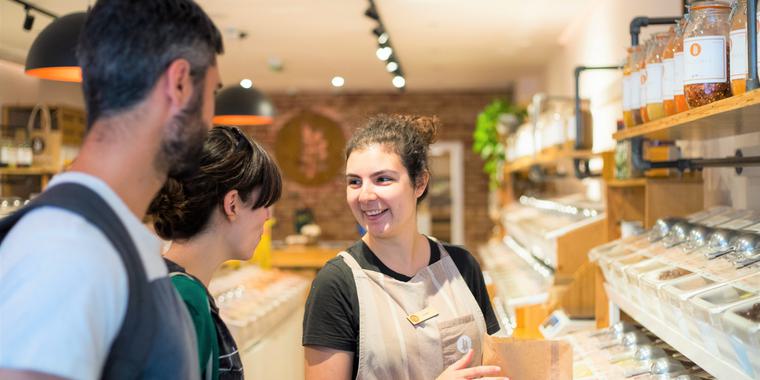 Image credit: The Source Bulk Foods
Biscuiteers | Bespoke iced biscuits, café & boutique
Breadstall |Market stall selling baked goods & sandwiches
Casa Manolo | Spanish restaurant & deli
Hamish Johnston | Fine cheeses & deli
Hennessy's | Family butchers
North and South Wines | Wines & spirits
Nysa Wine & Spirits | Wines & spirits
Philglas & Swiggot | Wines & spirits
Pizzicheria Grappelli | Italian deli & butchers
The Butchers Table | High welfare, free-range butchers
The Source Bulk Foods | Zero waste, bulk food store
Vagabond Wines | Wines & spirits
Wine World | Wines & spirits

GIFTS, CARDS & JEWELLERY
Asquiths Jewellers | Jewellers
Jessica Mary Design | Millinery & jewellery
The Northcote Jeweller | Specialist in fine jewellery & repairs
HAIR & BEAUTY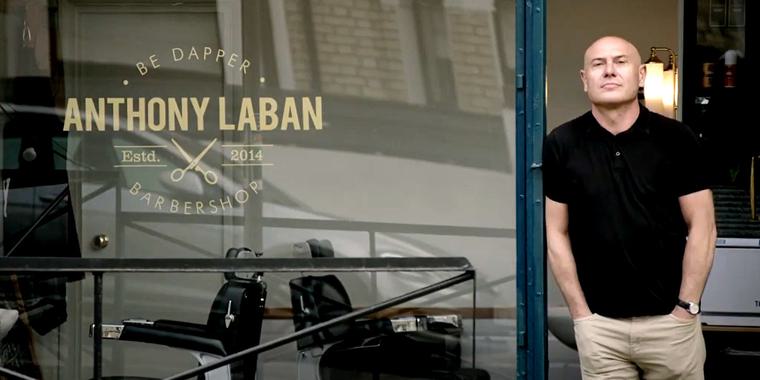 Aglaea Hair & Beauty | Hair & beauty salon
All About The Girl | Beauty salon
All Shook Up | Boutique hair salon
Anthony Laban Barbershop | Classic barbershop
Head South Hair & Beauty | Hair salon
House of Beauty London | Beauty salon
Hype Coiffure | Specialist hair salon
Hyper Salon | Specialist hair salon
Jacks of London | Barbers
Kinky Ink Inkorporated | Tattoo studio
Nail Dress | Nail bar
Palmer Fisher | Hair salon
Patrizia Manias Milano | Hair salon
Pro-Kut | Barbers
Skin Emporium | Skin clinic & aesthetics
Stars Barbers | Barbers
The Hair Club London | Hair salon
Twentuno Salon | Hair & beauty salon
USA Star Nails | Nail bar
Viva Cut | Hair Salon
Viva Styles | Hair salon
HEALTH, FITNESS & WELLBEING
Image credit: 12 Rounds Boxing

108 Dental | Dental practice

12 Rounds Boxing | Boxing gym
Absolute Joy Spa | Nail bar & beauty treatments
Battersea & Wandsworth Chiropractors | Chiropractors
Bellmores Opticians | Opticians
Four Sides London | Physiotherapy & fitness centre
Goy's the Chemist | Local chemist
Kalyana Spa | Spa beauty treatments
Karen Lockyer Optometrists | Opticians
Milo and The Bull | Boutique health & fitness studio
Northcote Pharmacy | Local pharmacy
Reflexions | Reflexologists
Robards Pharmacy | Pharmacy
Sadhana Yoga & Wellbeing | Yoga & wellbeing studio
Sawasdee Thai Spa & Massage | Thai spa & massage
SW Power Yoga | Yoga & wellbeing studio
The Glass House Clinic | Cosmetic, skincare & treatments
The Orthodontic Practice at Battersea | Orthodontic practice
The Smart Clinics | Private healthcare services
Willow London | Yoga, Pilates & Barre studio
Windfall Natural | Health & wellness products
HOMEWARE & INTERIORS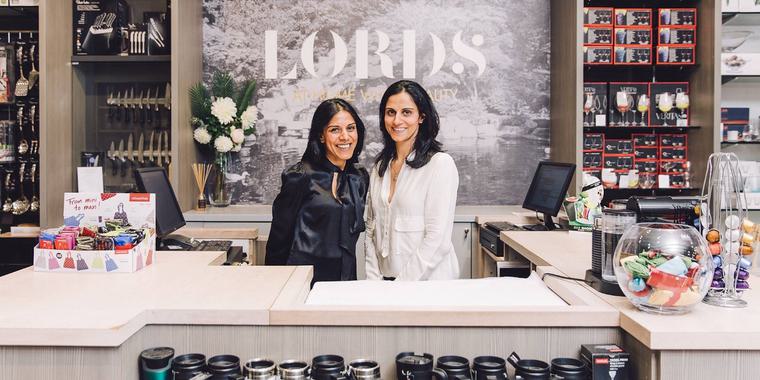 Image credit: Lords at Home
Capitol Carpets | Carpets & flooring
CAST by The London Joinery Co. | Bespoke joinery
Dogan London | Furniture & bespoke pieces
Floors For Thought | Carpets & flooring
Forbes & Lomax | Aesthetic electrical accessories
Kitchens by Holloways | Bespoke kitchens, fixtures & fittings
Kitchen Shoppe | Hardware & Homeware

Huttons | Gifts, fashion & homeware
London Door Company | Internal & exterior doors
Lords at Home | Homeware & gifts
Loungin' | Bespoke furniture
Maison Curate | Furnishings & plants
Potter Perrin Tiles | Bathrooms, kitchens & tiles
SDS London | Architectural ironmongery
Superlites | Lighting products
The Paint House Interiors | Interior design
The Radiator Centre | Radiators
Wallace Cotton | Bed linen & sleepwear
PETS & VETS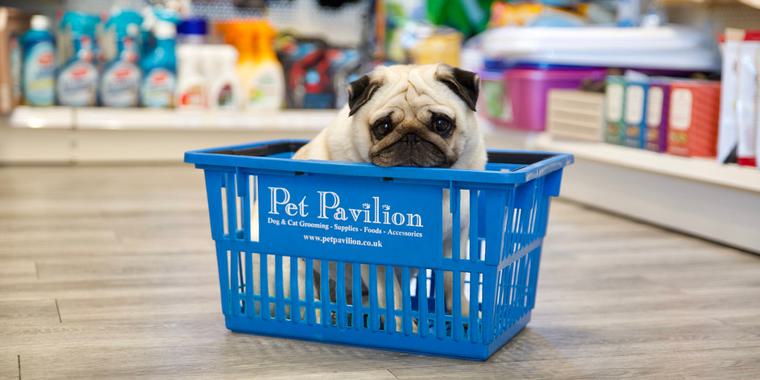 Image credit: Pet Pavillion

Northcote Pet Stores | Pet Shop
Pet Pavillion | Pet store & grooming salon
The London Vet | Veterinary clinic
PROFESSIONAL SERVICES & SUPPLIES
1st Stop Studio | Audiovisual consultants
Mail Boxes Etc. | Shipping, fulfilment, print & marketing
Northcote Plumbing and Electrical | Plumbing & electrical
Partridges | Stationers
The Print Design | Digital print & graphic design
The Superyacht Agency | Creative agency
TOY SHOPS
QT Toys and Games | Educational toys & games
Chalkboard | Toys, books & games
TRAVEL AGENTS
Turquoise Holidays | Luxury holidays & honeymoons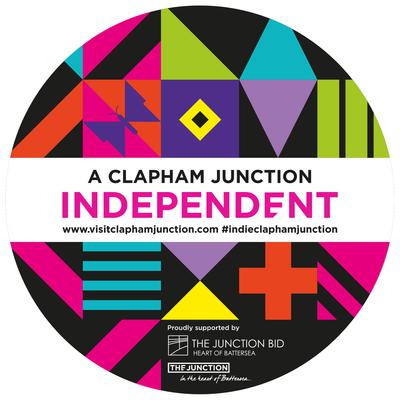 Don't forget to champion those independent businesses you simply couldn't live without on your social media platforms by tagging your posts with #ukindieday and #indieclaphamjunction
Header image credit: The Source Bulk Foods